ReGen Therapy Newport Beach
Our ReGen Therapy is an effective and non-surgical way to relieve chronic joint pain and improve joint functions. We do not utilize any form of anti-inflammatories or narcotics. Instead, it is a unique approach using various therapies and modalities to encourage your body to heal itself rather than simply masking your pain. Our carefully selected joint injections can help add cushioning and structural support to the damaged tissue in the affected area to improve the injury, disease, or condition. Essentially, this is tapping into the patient's healing system to promote self-healing. As a result, many joint diseases and conditions may improve with our ReGen Therapy.
What Conditions Can This Program Help
Our ReGen Therapy may help a wide range of conditions. At Revive Regenerative Medical Group in Newport Beach, we focus on advanced therapies to help improve tissue injuries, bone injuries, arthritis, and osteoarthritis, among other conditions. Other conditions and symptoms that may be improved through our ReGen Therapy include:
Our ReGen Therapy, which includes advanced therapies to aid in cushioning and structural support, can improve various musculoskeletal problems and promote the healing of injured bones, tendons, ligaments, cartilage, muscles, and joints. Some of the more common injuries our ReGen Therapy has helped with are knee and back injuries, where chronic pain has developed into arthritis or tendonitis. Typically, arthroscopic surgery or joint replacement are the solutions for most joint and back injuries, but Revive Regenerative Medical Group in Newport Beach, CA, may be able to deliver the same results but without the possibility of immobility or significant loss of function.
To learn more about our ReGen Therapy and see if you are a good candidate for this therapy, call Revive Regenerative Medical Group in Newport Beach, CA at (949) 880-8057 to schedule an appointment. Also, ask about our interest-free financing options and new patient specials.
Suffering from Chronic Pain?
If you or someone you know has been told they need surgery or thinks they might have degenerative disc disease or suffers from back, shoulders, neck, hip, knee, ankle pain or stiffness Revive Regenerative Medical Group can help!
What Our Patients Are Saying
Read about our patients experiences and find out why we are the top-rated pain management and rehab clinic in the Newport Beach area.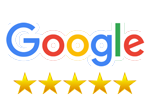 friend referred me for months long pain in neck. I called and got an appointment for that very day.Dr. Kamer was professional and nice and immediately put me at ease explaining that the kind of pain I have is common and typically goes away on its own. He checked me out doing some simple tests right there and ordered an MRI if I want to rule out any other issues (not likely and I probably won't get it), and he immediately alleviated my concern about having something potentially more serious and explained why that's highly doubtful. They don't take insurance - that's probably why the office is efficient and the doctor tells the truth.
I found Revive RMG from Google search and couldn't be happier with my overall treatment plan and success thus far. I am on my third month of treatment with Anthony focusing on hip issues from torn labrum surgery back in 2010. 13 years later I was having issues in golf and yoga. I signed up for their Shockwave treatments plus intense stretching/therapy on my entire body from head to toe. Even though my hips were the main culprit, Revive focuses on PT for the entire body and it's absolutely working. Think of Anthony's work as "lazy yoga", where he does all the intense stretching and exercises we do in yoga, but on a level I have never experienced with traditional physical therapy. Additionally, I recently paid for Regen injections directly into my hip joint on both sides, extremely painful injection, but still no soreness probably because we have been hard at work in therapy prior to regen injections. Revive isn't cheap, but none of this type of therapy is cheap, so you have to know before you dive into this treatment that you will be spending thousands of dollars. As Anthony put it perfectly, its cheaper and less painful than hip replacement surgeries later down the road. I am 38 years old and look forward to pain-free golf/yoga. I am finally able to walk the golf course with little to no pain/soreness. Before Revive's therapy, I would be sore during the round and up to 5 days after a round of golf when I would walk the course pushing my clubs. Highly recommended to friends and family. I am also happy to be a referral to anyone on the fence about Revive's various treatments. Please ask Rene for my contact information to discuss over the phone.
Thank you Rene, Anthony, and Dr. Kamer!!! 5 stars all the way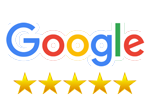 Dr. Kamer and Anthony took a great deal of time with me, explaining everything about my condition. He was attentive and caring. The staff in his office is friendly and professional. I have a great deal of confidence in this practice.
New Patient Special!
"Restart Your Life", with our PAIN-FREE SPECIAL which includes a FREE PHONE CONSULTATION, AND THE first 20 people that schedules an appointment will be offered a $500 voucher to be redeemed on their first visit toward the purchase of any treatment package.