Explore
IV Therapy

with a

Free Consultation




and Get 20% OFF on Wednesdays.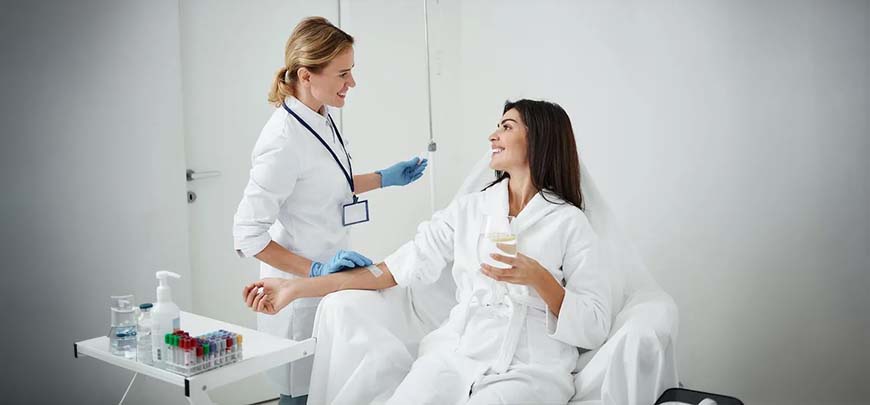 How Can You
Benefit From IV Therapy
CUSTOMIZED TREATMENTS
We offer various IV Drips, which allows us to customize treatments to fit your nutritional deficiencies.

INSTANT RESULTS & EFFECTS
IV Therapy takes effect after just a few hours since it delivers nutrients directly into the bloodstream.

RAPID VITAMIN ABSORPTION
The digestive system can take days to break down nutrients for absorption. IV Therapy skips this process allowing for quicker vitamin absorption.

PROMOTES WELLNESS
IV Therapy promotes overall wellness by replenishing your body with hydrating properties, lost nutrients, vitamins, and minerals.
GET NUTRIENTS WITH IV THERAPY!
Do you desire a solution to enhance your overall well-being and boost your body's performance? IV therapy offers a multitude of advantages to cater to your unique health needs. Call us today to discover the benefits.
TailorIV
Experience the future of healthcare with TailorIV and receive personalized, condition-specific IV therapy that can transform your life. Welcome to a healthier, happier you.
Immune Booster Drip
Our Immune Booster IV Drip is a premium wellness solution designed to supercharge your immune system, keeping you strong, healthy, and ready to take on life's challenges. As the foundation of well-being, a robust immune system is your first line of defense against illnesses and infections.
Revive and Recharge with our Muscle Recovery IV Drip
Are your muscles feeling tired, sore, or fatigued after a strenuous workout or intense physical activity? Our Muscle Recovery IV Drip is the ultimate solution to help your body bounce back faster, promoting quicker healing and revitalization.
Elevate Your Energy and Vitality with NAD+ IV Therapy Drip
Experience the future of wellness and rejuvenation with our NAD+ IV Therapy Drip. NAD+, or Nicotinamide Adenine Dinucleotide, is a powerful coenzyme that plays a crucial role in your body's cellular energy production. As we age, our NAD+ levels naturally decline, leading to decreased energy, cognitive function, and overall vitality. Our NAD+ IV Therapy Drip is designed to combat these effects, helping you regain your youthful energy and mental clarity.
Hydration Reimagined: Revitalize with Our Hydration IV Drip
Dehydration can quickly sap your energy, hinder your performance, and leave you feeling less than your best. Replenish and rejuvenate with our Hydration IV Drip, a custom-tailored solution designed to restore your body's essential fluids and electrolytes.
Radiant Beauty IV Drip: Elevate Your Glow, Naturally
Discover your inner and outer radiance with our Radiant Beauty IV Drip, a carefully crafted infusion designed to enhance your skin's health, vitality, and overall beauty from the inside out.
Slim & Trim IV Drip: Unveil a Healthier, Happier You
Introducing our Slim & Trim IV Drip, a powerful and tailored infusion designed to assist you on your journey to a healthier, more confident you. With a combination of carefully selected nutrients, this drip supports your weight management goals, energy levels, and overall wellbeing.
REJUVENATE WITH IV THERAPY!
Our Beauty IV Therapy Drip rejuvenates and hydrates your skin for a more youthful appearance. So, get started slowing the aging process and restoring your skin's laxity by scheduling your consultation.
Frequently Asked
Frequently Asked
IMPROVE ATHLETIC PERFORMANCE!
Our Performance IV Therapy Drip helps decrease muscle soreness and strains while improving stamina and endurance. So, get started improving your overall athletic performance by signing up today for your consultation.
What Our Patients Are Saying
Read about our patients experiences and find out why we are the top-rated pain management and rehab clinic in the Newport Beach area.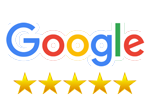 I finally know why I'm having the problems with my feet, back and neck. I'm looking forward to to getting the relief from my discomfort. The staff is very helpful and show their concern for helping me feel better. Anthony is amazing and friendly. Thank you staff. I feel that I'm in good hands when I come to your facility.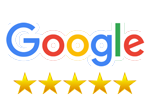 It was a positive experience, the staff treated me with courtesy and respect. I look forward to continue my treatment with them.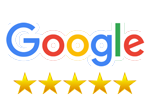 Dr. Kamer and Anthony took a great deal of time with me, explaining everything about my condition. He was attentive and caring. The staff in his office is friendly and professional. I have a great deal of confidence in this practice.
*Disclaimer: Results are not guaranteed and may vary from person to person.
20% OFF on Wednesdays!
Are you looking for a way to replenish your body and improve its functionality? IV Therapy has many benefits, and the different Drips we offer allows you to address your specific health concerns.