Written Testimonials Newport Beach — Page 1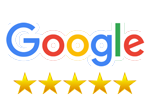 I have been coming here for about 7 months for stem wave treatments with Anthony. I honestly believe it has saved me from having knee surgery! I hardly have any pain anymore and the inflammation is practically gone! I highly recommend this place before you consider getting a knee replacement! Thank you so much Anthony, Dr Kamar and Ari
I found Revive RMG from Google search and couldn't be happier with my overall treatment plan and success thus far. I am on my third month of treatment with Anthony focusing on hip issues from torn labrum surgery back in 2010. 13 years later I was having issues in golf and yoga. I signed up for their Shockwave treatments plus intense stretching/therapy on my entire body from head to toe. Even though my hips were the main culprit, Revive focuses on PT for the entire body and it's absolutely working. Think of Anthony's work as "lazy yoga", where he does all the intense stretching and exercises we do in yoga, but on a level I have never experienced with traditional physical therapy. Additionally, I recently paid for Regen injections directly into my hip joint on both sides, extremely painful injection, but still no soreness probably because we have been hard at work in therapy prior to regen injections. Revive isn't cheap, but none of this type of therapy is cheap, so you have to know before you dive into this treatment that you will be spending thousands of dollars. As Anthony put it perfectly, its cheaper and less painful than hip replacement surgeries later down the road. I am 38 years old and look forward to pain-free golf/yoga. I am finally able to walk the golf course with little to no pain/soreness. Before Revive's therapy, I would be sore during the round and up to 5 days after a round of golf when I would walk the course pushing my clubs. Highly recommended to friends and family. I am also happy to be a referral to anyone on the fence about Revive's various treatments. Please ask Rene for my contact information to discuss over the phone.
Thank you Rene, Anthony, and Dr. Kamer!!! 5 stars all the way
A shout out to Anthony for helping me through my wellness journey! I tried StemWave and felt relief with my first treatment! Love the stretching. Dr. Kamer and the staff are all great! I will be bringing my daughters and wife to help prevent any injuries while they're playing and officiating basketball. Revive regenerative Medical Group is your one stop wellness clinic! So many services under one roof.
-Tracy Murray Retired NBA player and UCLA Hall Of Famer who also works as an analyst with the UCLA Radio Broadcast. Tracy is also an analyst on the Slam Dunk Show on ABC7 Los Angeles. He worked as an assistant coach for the Los Angeles Lakers.
I had a meniscus tear in my left knee, I went to my Kaiser Ortho, he recommended that I get surgery to repair my tear. He wasn't too sure that I would be able return to my normal activity even after the surgery. I waited for about a year hoping it would get better on its own, but it didn't! After discussing and researching clinics that do knee treatments, I decided to get treatment. What really separated them from other places I went to is the variety of therapies they had available, and they have a post rehab program that was never discussed or offered at other places. I happy I was able to take advantage those services. The staff is very knowledgeable. The doctors told me it would take a few months before I could begin to resume my exercise routine. Being in law enforcement for over 20 years, and a fitness trainer it was important that I be able to run, hike, and work out. I am happy to say that I began running on the sand in my 4th month. The most impressive part is when I pivot it doesn't hurt! No more inflammation. The procedure only took about 20 min and it didn't hurt at all!!! I recommend anyone who has any joint or knee problems to go see this team of Doctors! They have a great Medical team. They really care and have the best rates.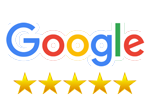 Revive helped me get out of pain. I had issues with even squeezing my hand shut and got injections in my hand and after a month, I really felt like a new person. From the moment you walk in the office is very welcoming. The staff has great bedside manner and it's refreshing to see a company that really cares about their patients.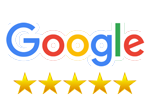 friend referred me for months long pain in neck. I called and got an appointment for that very day.Dr. Kamer was professional and nice and immediately put me at ease explaining that the kind of pain I have is common and typically goes away on its own. He checked me out doing some simple tests right there and ordered an MRI if I want to rule out any other issues (not likely and I probably won't get it), and he immediately alleviated my concern about having something potentially more serious and explained why that's highly doubtful. They don't take insurance - that's probably why the office is efficient and the doctor tells the truth.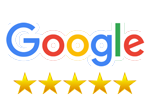 I went there with some severe pain in my neck and they helped me with that. GREATLY APPRECIATED!! Also was able to express my concerns about other aches I was having and I'm being help with that as well. Like 80% feeling better that I can now move with less restrictions.
WOULD DEFINITELY RECOMMEND!!
Still going here to get relief for my back and neck
Got a shot for my neck and my back felt totally better
Thank you for the much needed help with my PAIN.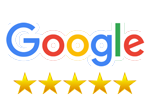 Dr. Kamer and Anthony took a great deal of time with me, explaining everything about my condition. He was attentive and caring. The staff in his office is friendly and professional. I have a great deal of confidence in this practice.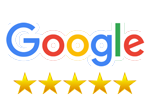 I finally know why I'm having the problems with my feet, back and neck. I'm looking forward to to getting the relief from my discomfort. The staff is very helpful and show their concern for helping me feel better. Anthony is amazing and friendly. Thank you staff. I feel that I'm in good hands when I come to your facility.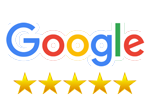 This office really cares about advocating for their patients. I've been suffering with pain now for years and can say that the modalities they use have helped in making my pain more manageable.
*Disclaimer: Results are not guaranteed and may vary from person to person.
New Patient Special!
"Restart Your Life", with our PAIN-FREE SPECIAL which includes a FREE PHONE CONSULTATION, AND THE first 20 people that schedules an appointment will be offered a $500 voucher to be redeemed on their first visit toward the purchase of any treatment package.