Revive Affiliates Services
Revive Regenerative Medical Group is part of a network of affiliates that offers patients a multidisciplinary team of doctors from MDs, Functional Medicine Doctors, Nurse practitioners, Chiropractors, and Acupuncturists, along with a Corrective Care Team. Together this network provides a wide range of treatments and services to help patient revive their health and wellness.
Services Available
Medical Weight Loss
Diabetes Reversal
HR Therapy
Acupuncture
Botox/Fillers
Thread Lift/Sclerotherapy
Cryotherapy
Infrared Sauna
Suffering from Chronic Pain?
If you or someone you know has been told they need surgery or thinks they might have degenerative disc disease or suffers from back, shoulders, neck, hip, knee, ankle pain or stiffness Revive Regenerative Medical Group can help!
What Our Patients Are Saying
Read about our patients experiences and find out why we are the top-rated pain management and rehab clinic in the Newport Beach area.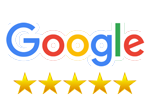 Dr. Kamer took a great deal of time with me, explaining everything about my condition. He was attentive and caring. The staff in his office is friendly and professional. I have a great deal of confidence in this practice.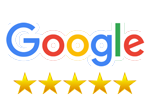 Amazing service and staff. Especially Anthony and Ari. The doctors was very attentive. I would definitely recommend this practice to family and friends.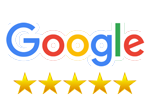 It was a positive experience, the staff treated me with courtesy and respect. I look forward to continue my treatment with them.
New Patient Special!
"Restart Your Life", with our PAIN-FREE SPECIAL which includes a FREE PHONE CONSULTATION, AND THE first 20 people that schedules an appointment will be offered a $500 voucher to be redeemed on their first visit toward the purchase of any treatment package.