Pain Medication Management Newport Beach
Suffering from acute or chronic pain, pain medicines prescribed by the doctor or over-the-counter may help manage your pain. Usually, they are powerful drugs and are consumed with complete mindfulness. It is suggested to start with the safest drugs at the lowest dose for the shortest period and then move your way up. It is never a good idea to take any medicines on your own. You must be very careful while consuming any medication and should be aware of the side effects and possible interactions with your supplements and medications. Do not ignore your doctor's advice and always follow the labels on the medicines for over-the-counter ones. Prescription pain medications include opioids, corticosteroids, antidepressants, anticonvulsants (anti-seizures), and lidocaine patches. Meanwhile, some over-the-counter medications are acetaminophen (Tylenol) and nonsteroidal anti-inflammatory drugs (NSAIDs), including ibuprofen, naproxen, and diclofenac gel.
Benefits Of Pain Medication Management
Pain medication management may contain several benefits, such as:
Decreases the intensity of pain
It improves how you feel
It increases your ability to function in life
Promotes overall well-being
How Pain Medication Management Works
Firstly, the healthcare practitioner thoroughly examines the patient's medical history, condition, and symptoms for a better understanding. Then the patient undergoes physical examination or even diagnostic tests to determine the cause of the pain. If the practitioner thinks pain medications can help the patient, they create a treatment strategy. Then recommend the safest and most effective type of medication for patient's specific needs. They may also recommend pain medication management with other treatments like physical therapy. To find out if pain medication management is right for you, schedule an appointment with Revive Regenerative Medical Group at (949) 880-8057 today.
Suffering from Chronic Pain?
If you or someone you know has been told they need surgery or thinks they might have degenerative disc disease or suffers from back, shoulders, neck, hip, knee, ankle pain or stiffness Revive Regenerative Medical Group can help!
What Our Patients Are Saying
Read about our patients experiences and find out why we are the top-rated pain management and rehab clinic in the Newport Beach area.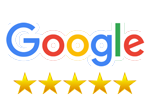 Simply put after been suffering of knee and hip pain and deal with different doctors and specialist in pain management for a decade, I can say that they're The best in treatment and that I feel honored with they're care.
Thank you very much for your help I'm really More than grateful, and I surely recommend them as the best. Guarantee you won't regret to visit them and your pain will desasparece.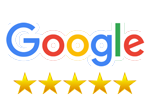 These are the experts in pain management. Kind, super intelligent and knowledgeable. Front desk is easy and pleasant to talk to.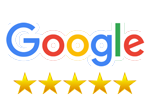 This office really cares about advocating for their patients. I've been suffering with pain now for years and can say that the modalities they use have helped in making my pain more manageable.
New Patient Special!
"Restart Your Life", with our PAIN-FREE SPECIAL which includes a FREE PHONE CONSULTATION, AND THE first 20 people that schedules an appointment will be offered a $500 voucher to be redeemed on their first visit toward the purchase of any treatment package.