Physical Therapy Newport Beach
Physical therapy is the treatment that a physician gives to a patient when their everyday tasks are causing pain or discomfort. This type of treatment helps the rehabilitation of patients and focuses on maintaining, recovering, or improving their physical abilities. Physical therapy assists the mobility of people and may relieve pain to regain optimal physical function and reach an ideal fitness level. Typically, patients that have physical problems from a disease, injury, or deformity will require physical therapy treatments such as massage, heat treatment, and exercise rather than surgery or drugs. Physical therapists understand the difficulty of living with impairments, limitations, disabilities, or changes in physical function and health status resulting from injury, disease, or other causes. This means that the role of a physical therapist includes examination, evaluation, diagnosis, prognosis, and interventions that help patients work toward achieving the highest functional outcomes.
Benefits Of Physical Therapy
When physical therapy begins, the idea is for the therapist to reduce your pain and swelling. Your physical therapist also may use manual therapy, education, and techniques such as heat, cold, water, ultrasound, and electrical stimulation to encourage recovery. The basis of physical therapy revolves around the patient's physical condition, as it normally includes some sort of physical exercise, such as: stretching, core exercises, weight lifting, and walking.
How Physical Therapy Works
In physical therapy, the use of the hands and physical interaction is key. Physical therapy provides patients with a way to move freely without stiffness and pain through a series of massage techniques that target four primary effects: mechanical, neurophysiological, biochemical, and psychological. Physical therapy works on passive movements of joints that surround local muscles, ligaments, and the joint capsules. This treatment will give the patient better movement in the injured area by breaking down adhesions or realign scar tissue, which may decrease the patient's range of motion. These improvements are supported and maintained by having the patient engage in particular positions and perform specific exercises.
Physical therapy really depends upon the diagnosis to see if your body can handle the treatment. Once we understand the cause behind the need for physical therapy, we will use what we learned from the diagnostic testing to develop a personal physical therapy plan. Revive Regenerative Medical Group's physical therapists focus the treatment on both pain control and strengthening the area to prevent or lessen future occurrences. A prevalent characteristic of some injuries is the possibility of recurrence once they have surfaced, and physical therapists address this recurring pain by scheduling a series of physical therapy sessions, depending on the severity of the pain. Continuous attention to and maintenance of the body is the key to overcoming any injury, so our physical therapists also provide care past an in-office visit. We educate our patients with a range of exercises, stretches, and self-care techniques that can be done at home or at the workplace. These include corrective exercises, self-massage practices, stress-reducing strategies, and they are all geared towards increasing daily vitality and health! Contact us to learn about our interest-free financing options and schedule your consulation.
Suffering from Chronic Pain?
If you or someone you know has been told they need surgery or thinks they might have degenerative disc disease or suffers from back, shoulders, neck, hip, knee, ankle pain or stiffness Revive Regenerative Medical Group can help!
What Our Patients Are Saying
Read about our patients experiences and find out why we are the top-rated pain management and rehab clinic in the Newport Beach area.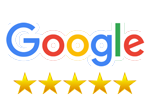 I finally know why I'm having the problems with my feet, back and neck. I'm looking forward to to getting the relief from my discomfort. The staff is very helpful and show their concern for helping me feel better. Anthony is amazing and friendly. Thank you staff. I feel that I'm in good hands when I come to your facility.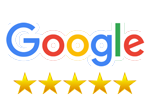 It was a positive experience, the staff treated me with courtesy and respect. I look forward to continue my treatment with them.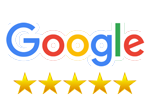 Dr. Kamer and Anthony took a great deal of time with me, explaining everything about my condition. He was attentive and caring. The staff in his office is friendly and professional. I have a great deal of confidence in this practice.
New Patient Special!
"Restart Your Life", with our PAIN-FREE SPECIAL which includes a FREE PHONE CONSULTATION, AND THE first 20 people that schedules an appointment will be offered a $500 voucher to be redeemed on their first visit toward the purchase of any treatment package.