Stretch Therapy Newport Beach
Thanks to the modern sedentary lifestyle, starting in your 30s, most people begin losing flexibility at an average rate of one percent a year. Strains and micro-stresses on your muscles compounded over time can glue them together. This "glue," or scar tissue, tightens the surrounding tissue and restrains how you're able to move. Over time, the snowballing loss of flexibility ages you.
Stretch Therapy isolates individual muscles within a muscle group breaks up the glue, unwrapping the grip on your posture and valuable energy. Proper stretching slows down the aging process. You can even feel younger by improving posture, circulation, and a pain-free full range of motion.
Benefits Of Stretch Therapy
While traditional stretching methods help you become more "flexible," at Revive Regenerative Medical Group, we use the Stretch Therapy to adjust the stretch reflex. Over time, you will gradually increase your range of motion.
reestablished ideal resting muscle tone
relief from stiffness and soreness
improved posture and circulation
enhanced athletic performance
increased and maintain range of motion
improved sleeping patterns
increase muscle relaxation
How Stretch Therapy Works
To get ready for the best stretch of your life, you need to wear loose-fitting clothing so that your mobility will not be restricted. Our team of trained stretch practitioners will use specific protocols and methods as they work on your stretching. Their goal is to correctly position, stabilize, isolate, and manipulate your muscles. Patients are encouraged to communicate with the practitioner to let them know how you feel throughout your session.
Your stretching session is customized according to what your body needs. To customize your stretching treatment, your stretch therapist will ask about any past injuries and ask you about your flexibility goals. Contact us to learn about our interest-free financing options and schedule your consulation.
Suffering from Chronic Pain?
If you or someone you know has been told they need surgery or thinks they might have degenerative disc disease or suffers from back, shoulders, neck, hip, knee, ankle pain or stiffness Revive Regenerative Medical Group can help!
What Our Patients Are Saying
Read about our patients experiences and find out why we are the top-rated pain management and rehab clinic in the Newport Beach area.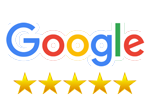 I finally know why I'm having the problems with my feet, back and neck. I'm looking forward to to getting the relief from my discomfort. The staff is very helpful and show their concern for helping me feel better. Anthony is amazing and friendly. Thank you staff. I feel that I'm in good hands when I come to your facility.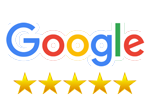 It was a positive experience, the staff treated me with courtesy and respect. I look forward to continue my treatment with them.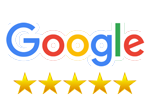 Dr. Kamer and Anthony took a great deal of time with me, explaining everything about my condition. He was attentive and caring. The staff in his office is friendly and professional. I have a great deal of confidence in this practice.
New Patient Special!
"Restart Your Life", with our PAIN-FREE SPECIAL which includes a FREE PHONE CONSULTATION, AND THE first 20 people that schedules an appointment will be offered a $500 voucher to be redeemed on their first visit toward the purchase of any treatment package.