Epidural Injections Newport Beach
Our doctors use epidural injections to relieve pain during and after surgery and manage chronic pain. It provides temporary or long-term relief from pain and inflammation in the spine or other extremities (arms and legs). However, it may not suit everyone, but if it is an option, it requires a lower dose of medicine and has fewer side effects. Some epidural injections are done with different medications, including steroids, to reduce pain and inflammation in your arms, neck, back, or legs. Some of the common uses of the procedure are:
Spinal stenosis
Herniated or bulging discs
Failed surgeries like back
Any injuries to spinal nerves or tissues
Benefits Of Epidural Injections
Epidural injections have several benefits; they may be temporary or long-term relief. The doctor will recommend a therapeutic approach if you do not find any relief from the injections.
Temporary or long-term pain relief.
Temporary or long-term relief from inflammation in the spine that causes pain.
It improves your ability to perform daily activities.
Identifies and treats pain from the origin.
Delays or reduces the need for invasive procedures.
How Epidural Injections Work
The patient lies on their stomach on a fluoroscopy (live x-ray) table. The doctor then applies betadine over the injection site. A fluoroscopic (live x-ray) is used to locate the correct vertebral level for guidance. A computer screen helps to monitor these live images. General anesthesia numbs the area, and an epidural spinal needle is inserted into the intended injection site using the x-rays. After that, the doctor injects a contrasting dye to check if the content spreads into the epidural space. If the spread is confirmed, then medication is injected into it. You may experience discomfort or tingling during needle insertion into the skin. Also, a mild burning sensation when the medication enters the epidural space. The patient is monitored for an hour in the recovery room. Any strenuous activities such as driving, lifting, flying, or more are to be avoided on the same day. Gradually, you may resume regular activities and apply ice packs between intervals to prevent skin injury. After the procedure, you must avoid hot baths or saunas for 2-3 days. Contact us to learn about our interest-free financing options and schedule your consulation.
Suffering from Chronic Pain?
If you or someone you know has been told they need surgery or thinks they might have degenerative disc disease or suffers from back, shoulders, neck, hip, knee, ankle pain or stiffness Revive Regenerative Medical Group can help!
What Our Patients Are Saying
Read about our patients experiences and find out why we are the top-rated pain management and rehab clinic in the Newport Beach area.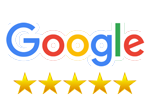 Dr. Kamer and Anthony took a great deal of time with me, explaining everything about my condition. He was attentive and caring. The staff in his office is friendly and professional. I have a great deal of confidence in this practice.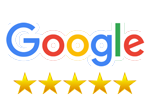 I finally know why I'm having the problems with my feet, back and neck. I'm looking forward to to getting the relief from my discomfort. The staff is very helpful and show their concern for helping me feel better. Anthony is amazing and friendly. Thank you staff. I feel that I'm in good hands when I come to your facility.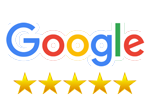 It was a positive experience, the staff treated me with courtesy and respect. I look forward to continue my treatment with them.
New Patient Special!
"Restart Your Life", with our PAIN-FREE SPECIAL which includes a FREE PHONE CONSULTATION, AND THE first 20 people that schedules an appointment will be offered a $500 voucher to be redeemed on their first visit toward the purchase of any treatment package.