Rapid Release Therapy Newport Beach
Acute or chronic pain can stem from a lack of movement and flexibility in a particular area of the body. It is common to experience this type of pain due to an old injury or damaged tissue.
As our body tries to repair damaged or injured tissue, it can accumulate a build-up of scar tissue and adhesions in the affected area. This build-up can result in pain and a limited range of motion. In order to relieve these symptoms, it is necessary to beak-up the scar tissues causing such symptoms. Luckily, at Revive Regenerative Medical Group we provide a non-invasive treatment to address scar tissue build-up.
Benefits Of Rapid Release Therapy
Rapid Release Therapy helps reduce pain while increasing the range of motion in the affected area. It is a comfortable treatment that provides long-lasting effects. This therapy has been effective for relieving pain in specific regions and conditions, including:
Trapped/Pinched Nerves
Shoulders, Ankles, and Neck pain
Muscle Spasm
TMJ
Tendinosis/Tendonitis
Tennis Elbow
Carpal Tunnel Syndrome
Frozen Shoulder
How Rapid Release Therapy Works
Rapid Release Therapy uses high-speed vibration technology through a handheld precise device. The vibrations and short-stroke actions dispensed by the device quickly blast away scar tissue and nerve restricting blockages surrounding the affected area. Once restricting scar tissue and nerve blockages are released, patients typically experience relief from pain, tension, limited range of motion, as well as chronic and acute muscle spasms.
If you find yourself dealing with chronic or acute pain, we are here to help with non-invasive treatment options. For more information about this treatment, give us a call today (949) 880-8057 to schedule a consultation. Also, ask about our interest-free financing options and new patient specials.
Suffering from Chronic Pain?
If you or someone you know has been told they need surgery or thinks they might have degenerative disc disease or suffers from back, shoulders, neck, hip, knee, ankle pain or stiffness Revive Regenerative Medical Group can help!
What Our Patients Are Saying
Read about our patients experiences and find out why we are the top-rated pain management and rehab clinic in the Newport Beach area.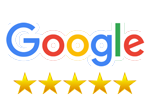 Revive not only saved me from having surgeries that wouldn't have successfully treated my extreme tendinitis, but their personal care/wisdom saved my life and career. Eternally grateful!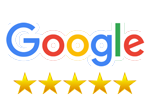 I finally know why I'm having the problems with my feet, back and neck. I'm looking forward to to getting the relief from my discomfort. The staff is very helpful and show their concern for helping me feel better. Anthony is amazing and friendly. Thank you staff. I feel that I'm in good hands when I come to your facility.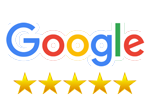 Dr. Kamer took a great deal of time with me, explaining everything about my condition. He was attentive and caring. The staff in his office is friendly and professional. I have a great deal of confidence in this practice.
New Patient Special!
"Restart Your Life", with our PAIN-FREE SPECIAL which includes a FREE PHONE CONSULTATION, AND THE first 20 people that schedules an appointment will be offered a $500 voucher to be redeemed on their first visit toward the purchase of any treatment package.