PI Attorney Services Newport Beach
How We Can Help You & Your Client
Consider Revive Regenerative Medical Group as your leading medical practice in accident cases. We offer comprehensive treatments, and seamless care has successfully helped thousands of patients after auto accidents get the immediate relief they need and the peace of mind they deserve.
Over 25 years of experience providing excellent care to our community! Conveniently located across from John Wayne airport.
Available Intergrative Treatments & Diagnostic Testing
Interventional Pain Management
Spinal / Neurosurgery
Orthopedic Surgery
Physical Therapy
Chiropractic Care
Acupuncture
Non-Surgical Decompression
ReGen Therapies
Digital X-Ray
Diagnostic ultrasound
A Trusted Medical Partner In Personal Injury Cases
You can rely on us to provide the best care your client needs and the detailed documentation you require. We deliver:
Comprehensive Care All therapies are prescribed and overseen by a medical doctor. Our team of expert medical specialists, physical therapists, chiropractors, and acupuncturists perform integrative services for a comprehensive approach to healing.
Pain Management Services We are diagnostic oreintated and use precise, interventional procedures to help with immediate pain relief and long-term pain management & prevention.
Fair and Honest Approach to Treatment & Billing We incorporate case-appropriate treatment intervals and cost-appropriate care plans. We use a conservative approach, never over-treating or over-billing. If we determine that higher-level diagnostic testing is appropriate such as MRI or NCV's, we contact you first.
Cutting-Edge Treatments AvailableWhen needed, your clients have access to the latest cutting-edge treatments in ReGen Therapies such as PRP and Exosome therapy.
Medical Surgeons Access to medical surgeons who will work on a lien basis, performing surgeries at our affiliate surgical center. Your clients get the care they need plus maximum flexibility when you're settling their case.
Evidence-based Impairment Ratings When requested, we'll provide evidence-based impairment ratings and future care recommendations.
Seamless Documenting We are well experienced at personal injury we can partner with you to SUCCESSFULLY resolve your client's case.
Find Medical Care in Your Area
Contact Wendy Movesian of SoCal Injury Liens
Phone: (949) 205-3659
Email: wendym@socalinjuryliens.com
Website: www.socalinjuryliens.com
Suffering from Chronic Pain?
If you or someone you know has been told they need surgery or thinks they might have degenerative disc disease or suffers from back, shoulders, neck, hip, knee, ankle pain or stiffness Revive Regenerative Medical Group can help!
What Our Patients Are Saying
Read about our patients experiences and find out why we are the top-rated pain management and rehab clinic in the Newport Beach area.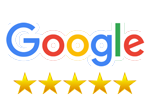 friend referred me for months long pain in neck. I called and got an appointment for that very day.Dr. Kamer was professional and nice and immediately put me at ease explaining that the kind of pain I have is common and typically goes away on its own. He checked me out doing some simple tests right there and ordered an MRI if I want to rule out any other issues (not likely and I probably won't get it), and he immediately alleviated my concern about having something potentially more serious and explained why that's highly doubtful. They don't take insurance - that's probably why the office is efficient and the doctor tells the truth.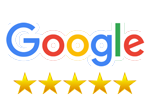 I finally know why I'm having the problems with my feet, back and neck. I'm looking forward to to getting the relief from my discomfort. The staff is very helpful and show their concern for helping me feel better. Anthony is amazing and friendly. Thank you staff. I feel that I'm in good hands when I come to your facility.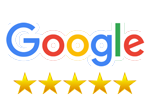 It was a positive experience, the staff treated me with courtesy and respect. I look forward to continue my treatment with them.
New Patient Special!
"Restart Your Life", with our PAIN-FREE SPECIAL which includes a FREE PHONE CONSULTATION, AND THE first 20 people that schedules an appointment will be offered a $500 voucher to be redeemed on their first visit toward the purchase of any treatment package.