Nerve Block Injections Newport Beach
Often nerves or group of nerves that causes pain to a specific region can be blocked with the injection into the target area of the body. This nerve-numbing procedure is called a nerve block. This procedure can help manage different types of pain. Nerve blocks may be helpful for pain in the back, legs, arms, buttocks, neck, and face. They can be temporary and long-lasting, and practitioners may give them along with local anesthesia. There are different kinds of nerve blocks, such as:
Diagnostic nerve blocks determine the source of pain. They contain an anesthetic with a known duration of relief.
Prognostic nerve blocks predict the outcome. For instance, a nerve block would be performed to determine if permanent treatments are successful.
Therapeutic nerve blocks treat painful conditions. Such nerve blocks contain a local anesthetic that can be used in acute pain.
Preemptive nerve blocks are meant to prevent pain from a procedure.
Nerve blocks can be used to avoid surgeries.
Benefits Of Nerve Block Injections
A nerve block can be an effective treatment for managing long-term pain, post-surgical pain, or acute (short-term) pain. Potential benefits of nerve blocks include the following:
Immediate or long-term pain relief
Reduces irritation and allows the nerves to heal
Helps improve body functioning
How Nerve Block Injections Work
Do you know the most common nerve blocks performed in the operating room before surgery? The doctor usually asks the patient to lie down. Then they will identify the spot where the needle should be placed with the help of an examination. It is usually performed under fluoroscopy (x-ray) or ultrasound for efficient results with all precautionary measures. After that, they will clean the area with an antiseptic solution. The doctor may use a contrasting material to be accurate about the needle position before injecting the medicine and then will inject. The purpose is to inject the medication near the problematic nerves as possible. Remember, some procedures may require special needles using low-level currents to find the target nerve. The patient may feel a slight twitch during the treatment. The effects are immediate, and your condition is monitored to ensure there are no side effects.
To learn more about the procedure, you may schedule a consultation with Revive Regenerative Medical Group at (949) 880-8057 today. Also, ask about our interest-free financing options and new patient specials.
Suffering from Chronic Pain?
If you or someone you know has been told they need surgery or thinks they might have degenerative disc disease or suffers from back, shoulders, neck, hip, knee, ankle pain or stiffness Revive Regenerative Medical Group can help!
What Our Patients Are Saying
Read about our patients experiences and find out why we are the top-rated pain management and rehab clinic in the Newport Beach area.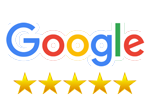 I finally know why I'm having the problems with my feet, back and neck. I'm looking forward to to getting the relief from my discomfort. The staff is very helpful and show their concern for helping me feel better. Anthony is amazing and friendly. Thank you staff. I feel that I'm in good hands when I come to your facility.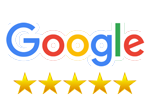 Revive helped me get out of pain. I had issues with even squeezing my hand shut and got injections in my hand and after a month, I really felt like a new person. From the moment you walk in the office is very welcoming. The staff has great bedside manner and it's refreshing to see a company that really cares about their patients.
I had a meniscus tear in my left knee, I went to my Kaiser Ortho, he recommended that I get surgery to repair my tear. He wasn't too sure that I would be able return to my normal activity even after the surgery. I waited for about a year hoping it would get better on its own, but it didn't! After discussing and researching clinics that do knee treatments, I decided to get treatment. What really separated them from other places I went to is the variety of therapies they had available, and they have a post rehab program that was never discussed or offered at other places. I happy I was able to take advantage those services. The staff is very knowledgeable. The doctors told me it would take a few months before I could begin to resume my exercise routine. Being in law enforcement for over 20 years, and a fitness trainer it was important that I be able to run, hike, and work out. I am happy to say that I began running on the sand in my 4th month. The most impressive part is when I pivot it doesn't hurt! No more inflammation. The procedure only took about 20 min and it didn't hurt at all!!! I recommend anyone who has any joint or knee problems to go see this team of Doctors! They have a great Medical team. They really care and have the best rates.
New Patient Special!
"Restart Your Life", with our PAIN-FREE SPECIAL which includes a FREE PHONE CONSULTATION, AND THE first 20 people that schedules an appointment will be offered a $500 voucher to be redeemed on their first visit toward the purchase of any treatment package.