Trigger Point Injections Newport Beach
When the tissue surrounding the muscle, fascia (or myofascia), contracts and sticks to itself, it develops a trigger point. It is a knot under the skin that causes pain in the area it has developed. However, in some cases, a trigger point can also cause pain in other areas of the body, called referred pain. Trigger point injections can help treat this pain. If you experience chronic pain due to poor posture, muscle injury, poor mechanics, and joint disorders in your lower back, neck, arms, and legs, trigger point injections may help. It can treat certain medical conditions such as:
Fibromyalgia
Myofascial pain syndrome
Tension headaches
Benefits Of Trigger Point Injections
Trigger point injections are usually safe and can relieve people who experience pain in trigger points and have not benefitted from conservative treatments, like over-the-counter pain medication or physical therapy.
Relieves pain
Improves range of motion
Helps in overall muscle functionality
How Trigger Point Injections Works
The healthcare practitioner will thoroughly ask about your medical history, condition, symptoms, and overall health, including your current medications. Then will ask the patient to lie down or sit depending on the trigger point location. Then the healthcare practitioner will cleanse the skin on the affected area with an alcohol pad and may also mark the trigger point with a skin marker. After the trigger point is identified by feeling it, they will pinch the point between their fingers and stabilize the tissue. Then insert a thin needle and attach it to a syringe into the trigger point that continues the process of repeatedly inserting and retracting the needle without completely withdrawing it from the muscle. You may experience muscle spasms or twitching. The process continues unless the twitching stops or the muscles are relaxed. Finally, the patient gets local anesthesia, and the procedure is completed. Contact us to learn about our interest-free financing options and schedule your consulation.
Suffering from Chronic Pain?
If you or someone you know has been told they need surgery or thinks they might have degenerative disc disease or suffers from back, shoulders, neck, hip, knee, ankle pain or stiffness Revive Regenerative Medical Group can help!
What Our Patients Are Saying
Read about our patients experiences and find out why we are the top-rated pain management and rehab clinic in the Newport Beach area.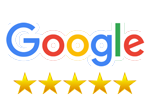 Revive helped me get out of pain. I had issues with even squeezing my hand shut and got injections in my hand and after a month, I really felt like a new person. From the moment you walk in the office is very welcoming. The staff has great bedside manner and it's refreshing to see a company that really cares about their patients.
I had a meniscus tear in my left knee, I went to my Kaiser Ortho, he recommended that I get surgery to repair my tear. He wasn't too sure that I would be able return to my normal activity even after the surgery. I waited for about a year hoping it would get better on its own, but it didn't! After discussing and researching clinics that do knee treatments, I decided to get treatment. What really separated them from other places I went to is the variety of therapies they had available, and they have a post rehab program that was never discussed or offered at other places. I happy I was able to take advantage those services. The staff is very knowledgeable. The doctors told me it would take a few months before I could begin to resume my exercise routine. Being in law enforcement for over 20 years, and a fitness trainer it was important that I be able to run, hike, and work out. I am happy to say that I began running on the sand in my 4th month. The most impressive part is when I pivot it doesn't hurt! No more inflammation. The procedure only took about 20 min and it didn't hurt at all!!! I recommend anyone who has any joint or knee problems to go see this team of Doctors! They have a great Medical team. They really care and have the best rates.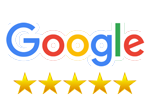 My knee feels great after my treatment. I definitely recommend it, if the pain is persistent. Dr Kamer explained everything and was great.
New Patient Special!
"Restart Your Life", with our PAIN-FREE SPECIAL which includes a FREE PHONE CONSULTATION, AND THE first 20 people that schedules an appointment will be offered a $500 voucher to be redeemed on their first visit toward the purchase of any treatment package.