Whole-Body Vibration Therapy Newport Beach
A Swedish medical student named Jonas Gustav Zander introduced the concept of physical vibrations, who explored the connection between body mechanics and muscle building in the 1860s. He established an institute, which used his machines to help workers correct physical impairments. He thought that vibration therapy could help strengthen muscles and increase weight loss.
Benefits Of Whole-Body Vibration Therapy
The Whole-Body Vibration Therapy is non-invasive and may help in the following ways:
Strengthens your muscles and bones
Increases lymphatic circulation
Increases flexibility
Enhances neuromuscular knee control
Improves blood circulation
Improves balance
How Whole-Body Vibration Therapy Works
Whole-Body Vibration Therapy is of two types: whole-body and localized. We will ask you to stand, sit, or lay on the platform like a machine during the whole-body vibration therapy. You will have to bend your knees and half-squat position for this therapy. While in localized vibration therapy, we will place a hand-held device on the targeted areas such as calf or thigh muscles. Some muscles work vertically while the rest work up, down, front, back, and sideways. Sometimes too high vibrations can be risky depending on everyone's condition. These vibrations in your body will help muscles to contract and relax. However, the intensity of these vibrations would determine the results.
Our care team ensures that we deliver the most satisfying results to our patients. To learn more about Vibration Therapy, you may contact Revive Regenerative Medical Group at (949) 880-8057.
Suffering from Chronic Pain?
If you or someone you know has been told they need surgery or thinks they might have degenerative disc disease or suffers from back, shoulders, neck, hip, knee, ankle pain or stiffness Revive Regenerative Medical Group can help!
What Our Patients Are Saying
Read about our patients experiences and find out why we are the top-rated pain management and rehab clinic in the Newport Beach area.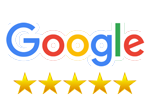 friend referred me for months long pain in neck. I called and got an appointment for that very day.Dr. Kamer was professional and nice and immediately put me at ease explaining that the kind of pain I have is common and typically goes away on its own. He checked me out doing some simple tests right there and ordered an MRI if I want to rule out any other issues (not likely and I probably won't get it), and he immediately alleviated my concern about having something potentially more serious and explained why that's highly doubtful. They don't take insurance - that's probably why the office is efficient and the doctor tells the truth.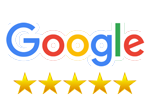 I finally know why I'm having the problems with my feet, back and neck. I'm looking forward to to getting the relief from my discomfort. The staff is very helpful and show their concern for helping me feel better. Anthony is amazing and friendly. Thank you staff. I feel that I'm in good hands when I come to your facility.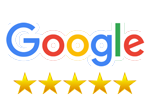 It was a positive experience, the staff treated me with courtesy and respect. I look forward to continue my treatment with them.
*Disclaimer: Results are not guaranteed and may vary from person to person.
New Patient Special!
"Restart Your Life", with our PAIN-FREE SPECIAL which includes a FREE PHONE CONSULTATION, AND THE first 20 people that schedules an appointment will be offered a $500 voucher to be redeemed on their first visit toward the purchase of any treatment package.