PRP Hair Restoration Therapy Newport Beach
Hair loss can ruin a person's self-esteem. And the only treatment options available are in the form of topical creams and medicines that do not produce results. Another option is hair transplants, though because it is a surgical procedure, many people are not willing to risk something going wrong.
Fortunately, there is a new way to reduce this condition with hair restoration therapy. Hair restoration therapy is undeniably the most promising and advanced non-surgical treatment for hair loss to date. Our hair restoration therapy is highly effective for those who are experiencing the early stages of hair loss or for patients who do not qualify for surgery.
A standard treatment method recommended for hair loss is prescription drugs. The issues with these medications begin to appear when you stop taking them, and the hair growth ceases too. The results from these medications are not consistent, and it often takes several months to start seeing results.
Benefits Of PRP Hair Restoration Therapy
Our hair restoration therapy can help you:
Regenerate your natural hair follicles
Add density to areas of thinning hair
Address male and female pattern baldness
Add natural-looking fullness to your hairline
Achieve long-lasting hair restoration results
Get results without any downtime
How PRP Hair Restoration Therapy Works
This therapy is all about helping the body repair itself when it can no longer do so. With a few simple injections, our doctors can kickstart the growth process and fight baldness. At Revive Regenerative Medical Group in Newport Beach, we provide our patients with an extensive initial examination and a consultation to thoroughly understand your condition. To learn more about our Hair Restoration Therapy and to find out if you are a potential candidate for this therapy, call our Newport Beach office today to schedule an appointment. Also, ask about our interest-free financing options and new patient specials.
Suffering from Chronic Pain?
If you or someone you know has been told they need surgery or thinks they might have degenerative disc disease or suffers from back, shoulders, neck, hip, knee, ankle pain or stiffness Revive Regenerative Medical Group can help!
What Our Patients Are Saying
Read about our patients experiences and find out why we are the top-rated pain management and rehab clinic in the Newport Beach area.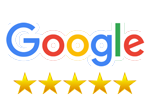 Revive is amazing, I wouldn't go anywhere else to have treatment done!!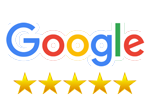 Dr. Kamer took a great deal of time with me, explaining everything about my condition. He was attentive and caring. The staff in his office is friendly and professional. I have a great deal of confidence in this practice.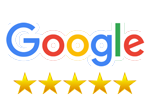 Amazing service and staff. Especially Anthony and Ari. The doctors was very attentive. I would definitely recommend this practice to family and friends.
New Patient Special!
"Restart Your Life", with our PAIN-FREE SPECIAL which includes a FREE PHONE CONSULTATION, AND THE first 20 people that schedules an appointment will be offered a $500 voucher to be redeemed on their first visit toward the purchase of any treatment package.