Knee Pain Relief Newport Beach
When our joints are healthy, we can perform the daily tasks of life with ease. While the knee joint is the biggest joint in the body, this also means injuries can happen unexpectedly. Injuries occur more often as we age. For the millions of Americans with arthritis, simple activities, even taking an evening stroll, can become daunting as affected joints become hard to use. Knee injuries are also common in athletes, depending on the sport, though anyone can experience them.
How We Can Help Relieve Knee Pain
Fortunately, many injuries and knee conditions can benefit from our ReGen Therapies and Revolutionized Therapeutic Rehabilitation. Our ReGen Therapies and Revolutionized Therapeutic Rehabilitation can be a great alternative to knee surgery. The most impressive aspect of our treatments is the ability to help stimulate the natural healing process of damaged tissue. It may also help improve muscle and ligament tears, fractured bones, degenerating bones, and even arthritis conditions. At Revive Regenerative Medical Group in Newport Beach, we have helped many patients who have experienced knee pain with astonishing results. Although there are some activity restrictions after treatment, there is little to no downtime following the treatment sessions. Most patients are encouraged to be active since activeness can be beneficial to recovery.
Benefits of Revive Treatments For Knee Pain
Our ReGen Therapies and Revolutionized Therapeutic Rehabilitation has been successful with many patients suffering from common knee conditions. However, an examination will be needed to ensure that you are the right candidate for our treatments. Most patients with painful knee conditions notice continued improvement after completing their treatment plan. Our treatments can help improve many painful knee conditions, including:
Tendonitis
Knee Deterioration
Bone-on-Bone Arthritis
Osteoarthritis
If you are suffering from any of these conditions or have not found a treatment that can provide pain relief, our doctors at Revive Regenerative Medical Group in Newport Beach, CA may be able to help you. Call (949) 880-8057 to see if you qualify for our ReGen Therapies and Revolutionized Therapeutic Rehabilitation to help relieve your knee pain. Also, ask about our interest-free financing options and new patient specials.
Suffering from Chronic Pain?
If you or someone you know has been told they need surgery or thinks they might have degenerative disc disease or suffers from back, shoulders, neck, hip, knee, ankle pain or stiffness Revive Regenerative Medical Group can help!
What Our Patients Are Saying
Read about our patients experiences and find out why we are the top-rated pain management and rehab clinic in the Newport Beach area.
I had a meniscus tear in my left knee, I went to my Kaiser Ortho, he recommended that I get surgery to repair my tear. He wasn't too sure that I would be able return to my normal activity even after the surgery. I waited for about a year hoping it would get better on its own, but it didn't! After discussing and researching clinics that do knee treatments, I decided to get treatment. What really separated them from other places I went to is the variety of therapies they had available, and they have a post rehab program that was never discussed or offered at other places. I happy I was able to take advantage those services. The staff is very knowledgeable. The doctors told me it would take a few months before I could begin to resume my exercise routine. Being in law enforcement for over 20 years, and a fitness trainer it was important that I be able to run, hike, and work out. I am happy to say that I began running on the sand in my 4th month. The most impressive part is when I pivot it doesn't hurt! No more inflammation. The procedure only took about 20 min and it didn't hurt at all!!! I recommend anyone who has any joint or knee problems to go see this team of Doctors! They have a great Medical team. They really care and have the best rates.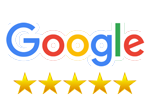 Simply put after been suffering of knee and hip pain and deal with different doctors and specialist in pain management for a decade, I can say that they're The best in treatment and that I feel honored with they're care.
Thank you very much for your help I'm really More than grateful, and I surely recommend them as the best. Guarantee you won't regret to visit them and your pain will desasparece.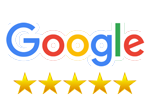 My knee feels great after my treatment. I definitely recommend it, if the pain is persistent. Dr Kamer explained everything and was great.
*Disclaimer: Results are not guaranteed and may vary from person to person.
New Patient Special!
"Restart Your Life", with our PAIN-FREE SPECIAL which includes a FREE PHONE CONSULTATION, AND THE first 20 people that schedules an appointment will be offered a $500 voucher to be redeemed on their first visit toward the purchase of any treatment package.