Elbow Pain Relief Newport Beach
The elbow joint consists of bone, cartilage, ligaments, and fluid. It also contains the muscles and tendons that help the elbow joint function properly. Although elbow pain tends to occur when the joint is overused, most problems arise when any structures experience an injury or disease. A common cause of elbow pain is tendonitis, which is inflammation in the tendon that connects the muscle to the bone. At Revive Regenerative Medical Group, we offer our ReGen Therapies and Revolutionized Therapeutic Rehabilitation to treat various elbow conditions and injuries.
How We Can Help Relieve Elbow Pain
Surgery is usually the go-to treatment option to help this type of damage, but our ReGen Therapies and Revolutionized Therapeutic Rehabilitation may be more effective and less invasive. Our ReGen Therapies and Revolutionized Therapeutic Rehabilitation involve procedures that have been shown to support and enhance the body's natural ability to heal. Our treatments have helped many patients improve from several conditions, including tennis and golfer's elbow, osteoarthritis, and even degenerative bone and tissue disease.
Benefits of Revive Treatments For Elbow Pain
Not only is our treatments non-invasive, but they also supports the natural healing process within the body, giving you a better chance of improving your injury. Do not let your elbow injury keep you from living your life and being active. Our treatments may improve many elbow conditions, including:
Sprains
Strains
Fractures
Disclosures
Bursitis
Arthritis
At Revive Regenerative Medical Group in Newport Beach, our ReGen Therapies and Revolutionized Therapeutic Rehabilitation have boosted the recovery process for many of our patients with elbow injuries. Our goal is to help you regain lost functions in your elbow. Give us a call today (949) 880-8057 to see if you qualify for our treatments to help relieve elbow pain. Also, ask about our interest-free financing options and new patient specials.
Suffering from Chronic Pain?
If you or someone you know has been told they need surgery or thinks they might have degenerative disc disease or suffers from back, shoulders, neck, hip, knee, ankle pain or stiffness Revive Regenerative Medical Group can help!
What Our Patients Are Saying
Read about our patients experiences and find out why we are the top-rated pain management and rehab clinic in the Newport Beach area.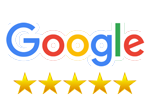 Revive is amazing, I wouldn't go anywhere else to have treatment done!!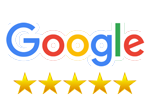 Dr. Kamer took a great deal of time with me, explaining everything about my condition. He was attentive and caring. The staff in his office is friendly and professional. I have a great deal of confidence in this practice.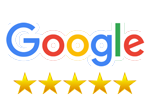 Amazing service and staff. Especially Anthony and Ari. The doctors was very attentive. I would definitely recommend this practice to family and friends.
*Disclaimer: Results are not guaranteed and may vary from person to person.
New Patient Special!
"Restart Your Life", with our PAIN-FREE SPECIAL which includes a FREE PHONE CONSULTATION, AND THE first 20 people that schedules an appointment will be offered a $500 voucher to be redeemed on their first visit toward the purchase of any treatment package.