Shoulder Pain Relief Newport Beach
The shoulder joint is a "ball-and-socket" joint and consists of three bones: the clavicle (the collarbone), scapula (the shoulder blade), and the humerus (upper arm bone). These bones work together, making your shoulder the most flexible joint in the body. Unfortunately, this flexibility can lead to injuries that have a significant impact on people's daily lives.
How We Can Help Relieve Shoulder Pain
Studies show that more than half of patients who have surgery for rotator cuff injuries do not fully recover. Fortunately, our ReGen Therapies and Revolutionized Therapeutic Rehabilitation for shoulder injuries may be more effective than most surgeries. Most patients who have participated in our ReGen Therapies and Revolutionized Therapeutic Rehabilitation for their rotator cuff injury saw improvements to function and range of motion, ultimately making it a better option over shoulder surgery. At Revive Regenerative Medical Group in Newport Beach, our doctors have even helped patients who have undergone surgery and have had their arthritic or shoulder pain symptoms return months later following their surgery.
Benefits of Revive Treatments For Shoulder Pain
Our ReGen Therapies and Revolutionized Therapeutic Rehabilitation supports and enhances the process of natural healing in the affected area. It may help prevent bone degeneration and injury to tendons, ligaments, and arthritic joints. At Revive Regenerative Medical Group in Newport Beach, we have helped many patients recover from rotator cuff and other injuries that impede their everyday lives, and we may be able to do the same for you. Shoulder injuries that our program may improve:
Tendonitis
Rotator Cuff Tendonitis (Subacromial Bursitis)
Rotator Cuff Tear
Glenoid Labral Tear
Sprains
Bursitis
Arthritis
If you are suffering from any of these conditions or have not found a treatment that can provide pain relief, our doctors at Revive Regenerative Medical Group in Newport Beach, CA may be able to help you. Call (949) 880-8057 to see if you qualify for our ReGen Therapies and Revolutionized Therapeutic Rehabilitation to help relieve your shoulder pain. Also, ask about our interest-free financing options and new patient specials.
Suffering from Chronic Pain?
If you or someone you know has been told they need surgery or thinks they might have degenerative disc disease or suffers from back, shoulders, neck, hip, knee, ankle pain or stiffness Revive Regenerative Medical Group can help!
What Our Patients Are Saying
Read about our patients experiences and find out why we are the top-rated pain management and rehab clinic in the Newport Beach area.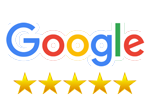 Revive is amazing, I wouldn't go anywhere else to have treatment done!!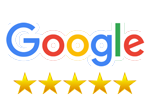 Dr. Kamer took a great deal of time with me, explaining everything about my condition. He was attentive and caring. The staff in his office is friendly and professional. I have a great deal of confidence in this practice.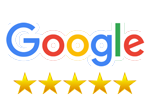 Amazing service and staff. Especially Anthony and Ari. The doctors was very attentive. I would definitely recommend this practice to family and friends.
*Disclaimer: Results are not guaranteed and may vary from person to person.
New Patient Special!
"Restart Your Life", with our PAIN-FREE SPECIAL which includes a FREE PHONE CONSULTATION, AND THE first 20 people that schedules an appointment will be offered a $500 voucher to be redeemed on their first visit toward the purchase of any treatment package.