Numbness & Tingling Relief Newport Beach
Sometimes described as a "pins and needs" sensation, numbness and tingling are usually transient paresthesia. However, prolonged or chronic numbness and tingling can signify severe nerve damage within the peripheral nervous system.
Many people experiencing numbness and tingling also experience weakness in the affected area, commonly the legs, feet, hands, and arms. The loss of feeling in the legs and feet with the accompanying weakness can result in a loss of balance and frequent falling.
What Can Cause Numbness & Tingling Sensations?
When numbness and tingling occur, it can be caused by several factors, such as sitting or standing in a certain position or wearing tight-fitting clothing for an extended period. These things can put pressure on nerves and blood vessels, resulting in the temporary loss of feeling. When it comes to chronic numbness and tingling, the cause is much more complicated. Typically neurological conditions or nerve damage are the underlying causes of these symptoms.
Peripheral neuropathy is a nerve damage condition associated with numbness and tingling sensations. Diabetes, vitamin B12 deficiency, alcoholic liver damage, some medications for hypertension, heart disease, cancer, HIV or AIDS, alcoholism, and antibiotics can all lead to peripheral neuropathy.
How Can Our physicians Help With Numbness & Tingling Sensations?
At Revive Regenerative Medical Group, we know how restricting these symptoms can be on daily tasks and how negatively they can affect your life. We also know that nerve-related problems are often difficult to diagnose. But there is no reason to continue living with these symptoms. We offer our patients various treatment options to help them find relief and get back to living a normal life.
If you have been dealing with chronic numbness and tingling, the expert team at Revive Regenerative Medical Group is here to help you find relief. Contact us today to schedule a consultation and get started on your journey to relief.
Suffering from Chronic Pain?
If you or someone you know has been told they need surgery or thinks they might have degenerative disc disease or suffers from back, shoulders, neck, hip, knee, ankle pain or stiffness Revive Regenerative Medical Group can help!
What Our Patients Are Saying
Read about our patients experiences and find out why we are the top-rated neuropathy relief center in the Newport Beach area.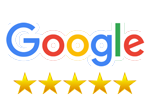 Revive is amazing, I wouldn't go anywhere else to have treatment done!!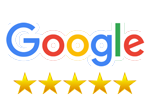 Dr. Kamer took a great deal of time with me, explaining everything about my condition. He was attentive and caring. The staff in his office is friendly and professional. I have a great deal of confidence in this practice.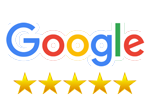 Amazing service and staff. Especially Anthony and Ari. The doctors was very attentive. I would definitely recommend this practice to family and friends.
*Disclaimer: Results are not guaranteed and may vary from person to person.
New Patient Special!
"Restart Your Life", with our PAIN-FREE SPECIAL which includes a FREE PHONE CONSULTATION, AND THE first 20 people that schedules an appointment will be offered a $500 voucher to be redeemed on their first visit toward the purchase of any treatment package.