Disc Injury Relief Newport Beach
Spinal discs are small structures, but they can cause significant problems when they're bulging. It causes pain and decreases a person's mobility. And the worst part is that they can strike anyone at any time. Back and neck pain are quite common complaints among those who visit us at Revive Regenerative Medical Group in Newport Beach for disc injuries.
Most back and neck pain is insignificant, and regular spinal decompression adjustments can provide some relief. Herniated discs are a common cause of back and neck pain but are a more severe issue. Herniated discs occur when the rubber pad supporting the spinal disc slips out of place.
What Can Cause Disc Injuries?
A herniated disc, or bulging disc, is a condition that causes a disc to bulge outside of the average radius in the spine. When this happens, a person may not even know anything is wrong until the bulging disc is pressing up against the nerve in the spinal column, causing pain.
Depending on its location on the spine, a herniated disc can cause pain and loss of range of motion. At Revive Regenerative Medical Group, we understand just how painful and difficult it can be to suffer from this unbearable spine condition.
How Can We Help Your Disc Injuries?
We will examine your entire spine, not just the affected area. This way, we'll be able to determine if joint dysfunction or a restriction somewhere else along the spine or in the body is to blame for the added stress and strain on your disc. We also utilize adjustment methods designed to address joint restriction and dysfunction, which helps relieve symptoms and gets the body working as it should for healing.
Our doctors will then treat the spine and provide you with advice on at-home care for your individual needs, which typically includes exercise and dietary recommendations. Spinal decompression and Revolutionized Therapeutic Rehabilitation are reliable and effective options for the treatment of bulging discs. If you would like more information, discuss it with the chiropractors at Revive Regenerative Medical Group. Give us a call at (949) 880-8057 to schedule an appointment! Also, ask about our interest-free financing options and new patient specials.
Suffering from Chronic Pain?
If you or someone you know has been told they need surgery or thinks they might have degenerative disc disease or suffers from back, shoulders, neck, hip, knee, ankle pain or stiffness Revive Regenerative Medical Group can help!
What Our Patients Are Saying
Read about our patients experiences and find out why we are the top-rated pain management and rehab clinic in the Newport Beach area.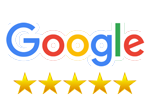 Revive is amazing, I wouldn't go anywhere else to have treatment done!!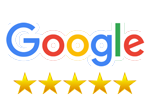 Dr. Kamer took a great deal of time with me, explaining everything about my condition. He was attentive and caring. The staff in his office is friendly and professional. I have a great deal of confidence in this practice.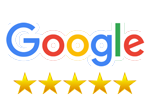 Amazing service and staff. Especially Anthony and Ari. The doctors was very attentive. I would definitely recommend this practice to family and friends.
*Disclaimer: Results are not guaranteed and may vary from person to person.
New Patient Special!
"Restart Your Life", with our PAIN-FREE SPECIAL which includes a FREE PHONE CONSULTATION, AND THE first 20 people that schedules an appointment will be offered a $500 voucher to be redeemed on their first visit toward the purchase of any treatment package.